Zinner & Co., named one of the Best Accounting Firms to Work For by Accounting Today magazine, welcomes top-notch candidates at all experience levels to submit their resume and cover letter for review. Email:

[email protected]

for confidential consideration.
As a member of our team, you will enjoy a flexible position with an established firm and a dynamic culture. We value our employees and welcome hungry change-agents to our firm. Some of our perks include:
Your Zinner & Co. Career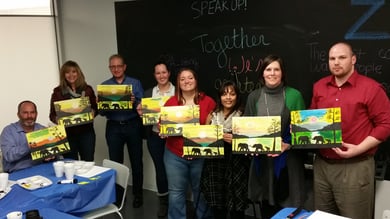 Complimentary CPE
CPA license renewals
Professional development
CPA exam reimbursement
AICPA & OSCPA Membership dues
Competitive salary
Comprehensive benefits and benefit option add-ons, including 401(k) and dental insurance
Intensive new-hire training program
Mentoring program and individual career growth plans for all staff levels
Having Fun at Zinner & Co.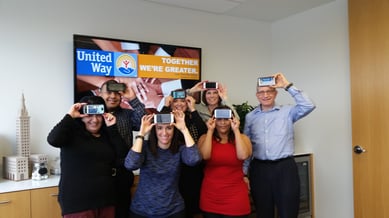 Exceptional celebrations & events
Firm and families social activities
Mid-season stress buster activities
Staff retreat
Post-tax season celebration party
It's All About the Food!
Daily dining from in-building restaurant California Salads
Weekly LunchOwl meal service delivery
Weekly Cleveland Food Trucks
Monthly Charity Treats
Annual "Dairy Queen Blizzard" Day
Complimentary beverages, snacks, candy, and treats
Our Focus on Social Responsibility
Opportunities for paid charitable hours, volunteerism, and community activities both during and outside of work hours, individually and as a group
Eco-friendly workspaces
Shredding and recycle service
Piped in white noise system to promote a positive, calming environment
Be Zinner!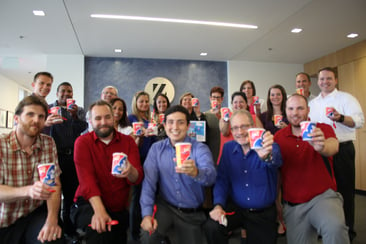 Business casual dress
Jeans Fridays
Flexible scheduling options
State-of-the-Art kitchen
An awesome chalk wall
Outdoor walking path and relaxation pond
Complimentary in-building fitness center with locker room and showers
As a member of the Zinner & Co. team, you will strengthen your understanding of the flow of tax season, master accounting principles, tax compliance, and the importance of developing and maintaining relationships through year-round client service.
You will join a growing team of CPAs who create solutions and strategies for clients, helping to build their business while adding depth to your career. You will also work with all levels of the firm, from the partner group to interns and first-year associates. Each member of our staff participates in a collaborative mentoring and enrichment program designed to help you grow and thrive in your career.
Our culture is rooted in client service; our spirit is philanthropic. We support our employees' humanitarian efforts and join together outside the office through participation in community events, charitable initiatives, and goodwill. We envision our ideal candidate as one who is the change agent that not only empowers our clients, but also the world.
Zinner & Co. is conveniently located in Beachwood, Ohio, off I-271 at the Chagrin Blvd. exit. We offer a competitive salary and benefits package with many opportunities for professional development. Our open, bright, and modern layout, comfortable collaboration areas, and technologically advanced office space will greet you each day. Plus, the on-site cafeteria and fitness center, outdoor walking path, and free parking make Zinner & Co. a career destination firm.

Are you ready to gain more out of your internship?
We recruit from campuses across Northeastern Ohio to fill positions during tax season. We were thrilled to meet students on campus during the recruiting season and look foward to returning during the 2017 September recruiting season.

Meet us throughout the year during Beta Alpha Psi or Accounting Association events. Check this page often for the most up-to-date information. We'd love to chat with you and say "Hello!"

Visit our Internship page for program information!