Leadership - Manager Profiles

Gary M. Sigman, CPA, M.Tax, PFS, AEP Accounting and Tax Services Manager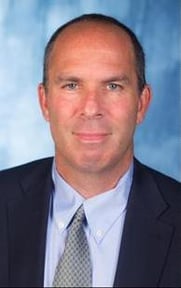 Gary Sigman joined Zinner & Co. in 2013 as a Manager in our Accounting and Tax Services Department. Gary has accumulated over 30 years of experience serving the accounting and tax needs of a variety of entities, including individuals, corporations, partnerships, trusts and estates. During that time, he has consulted with clients on their accounting and financial reporting needs and has provided them with tax planning, retirement planning and compliance services.
Gary has extensive experience serving clients in such diverse industries as real estate, professional services, manufacturing and distribution. He is also accomplished in individual income taxation, as well as in taxation issues related to estates, gifts and trusts. He provides proactive tax planning advice and takes a holistic approach to providing overall tax and financial counsel.
Gary holds memberships in the Ohio Society of CPAs and American Institute of CPAs and the Estate Planning Council of Cleveland. Gary is a Personal Financial Specialist, holding the PFS designation. He received his Masters of Taxation from The University of Akron and a Bachelor of Business Administration in Accounting from Kent State University. He has previously taught courses on individual income taxation at the high school and college level.
Laura B. Haines, CPA
Accounting and Tax Services Manager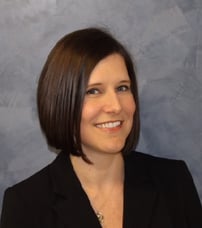 Laura joined Zinner & Co. in 2002 with the inaugural class of the Zinner & Co. internship program. Laura has held several positions within the firm in both the tax and accounting departments. She now serves clients as an accounting and tax manager, providing guidance, strategy, and counsel to private businesses and multi-generational companies. Her expertise helps clients throughout all phases of the business cycle, from start-up through succession planning.
Laura is a Certified Public Accountant and a member of the Ohio Society of CPAs and the AICPA. Her areas of technical expertise include accounting, compilations, and reviews. Her focus spans across all industries and sub-specialty area's include real estate, professional services firms, and medical practices.
Laura graduated from Kent State University and began her work in public practice in 2004. She is a member of Toastmasters International and the Emerging Leaders Academy, a three-year intensive leadership development program for CPAs who have been identified to lead and grow their firm.

She is a member of The American Institute of Certified Public Accounts, The Ohio Society of Certified Public Accountants, Toastmasters International, and the Emerging Leaders Academy - Upstream Academy Network.
Chris Valponi, CPA
Audit and Assurance Manager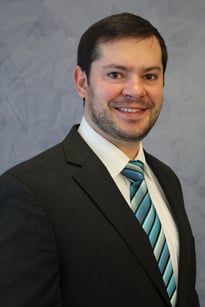 Chris works with employee benefit plans and OMB Circular A-133 requirements. He is also experienced with many types of specialized financial reporting requirements, the Federal Audit Clearing House, the Ohio Department of Jobs and Family Services Cost Reporting, the Ohio Arts Council Financial Form M and the Department of Education's Integrated Postsecondary Data System reporting.
Chris manages client assurance and employee benefit plan audit engagements, assists with the preparation of the financial statements and serves as a technical resource for client personnel.

He holds a CPA license and earned a bachelor's of Business Administration from Ohio University. He is a member of the Ohio Society of CPAs and the American Institute of CPAs.