FREE Lunch and Learn | Open to clients and guests of Zinner & Co.
REGISTER USING THE FORM to the RIGHT
Doing More with More!
5 Steps to Identifying & Responding to New Opportunities to Help Your Not-for-Profit Organization Thrive!
Learn powerful, field-tested tools for jumpstarting your not-for-profit organization's impact. Drawing on a detailed case study and practical experience from over 15 years of helping organizations bring discipline and focus to their work, this workshop teaches executive directors, development directors, program officers, and board members how to discover, define, and communicate an organization's response to emerging opportunities.
This session is relevant for fundraising, strategic planning, and goal development.
Do you see opportunity to create sustainable revenues?

Are you considering moving away from or adding new services?

Does your organization know how to respond to a new or emerging competitor?

Do your leaders have the resources to build new partnerships?

Is your management ready to write goals for your leadership team?
We will explain five steps that will help you mobilize your team, build new partnerships, and develop relevant funding sources for fundraising, strategic planning, goal development, and ultimately, show you how your company or not-for-profit organization can do more with more.
Presented by: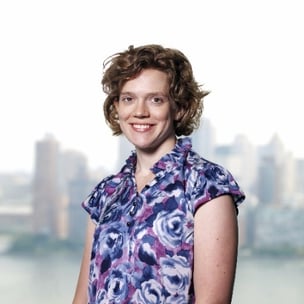 Caroline Taich
Founder, Kirtland Consulting, LLC.


Tuesday, November 14, 2017
Shaker Heights Public Library
Meeting Room "E" upstairs

Networking and check-in 11:30am
Lunch and presentation 12pm - 1:30pm

FREE (RSVP is required)
Register and submit the reservation form to the right

Presented by Caroline R. Taich, Founder of Kirtland Consulting LLC, a Northeast Ohio consulting practice that helps clients innovate and grow. Caroline is a trusted strategist, executive, and business builder with more than 15 years of experience guiding successful organizations. Caroline focuses on strategic planning, revenue planning, grant writing and other tools that drive growth and sustainability; learn more at www.kirtlandconsulting.com.