Zinner & Co. has extensive experience in working with Not-for-Profit organizations and understands the challenges that these organizations face.
Our experience allows us to provide insight and expertise to you while enabling you to meet your reporting requirements so that you can focus on accomplishing the organization's mission.
We have worked with many different types of organizations including, but not limited to, the following:
Voluntary health and welfare
Head Start
Labor unions
Community development corporations
Group homes (i.e. foster care, MR/DD)
Member or professional associations
Art organizations
Religious organizations
Our areas of expertise in working with not-for-profits organizations include
Formation
It is complicated enough to run the organization or company, much less keep up with tax or benefit law changes. We serve as your advisor and sounding board in tax, financial and administrative matters.
During the formation of your not-for-profit entity, we can assist with:
Determination of proper exempt status
Application and registration for tax exempt status
Operations
Policy implementation and documentation
Advice on lobbying and political activity
Advice on fundraising and gaming activities
Assist with determining loan or capital requirements
Determine working capital and cash flow requirements

Help develop a budget and a system of monthly reporting

Provide timely updates on issues affecting not-for-profit organizations
Reporting
We can provide the following services for your not-for-profit tax reporting:
Prepare Federal and State tax filings and assist with tax planning
Determine unrelated business income and tax reporting requirements
Charitable contribution reporting of cash and non-cash donations

Assist in analyzing your financial statements, looking for problem areas or ways to improve your financial management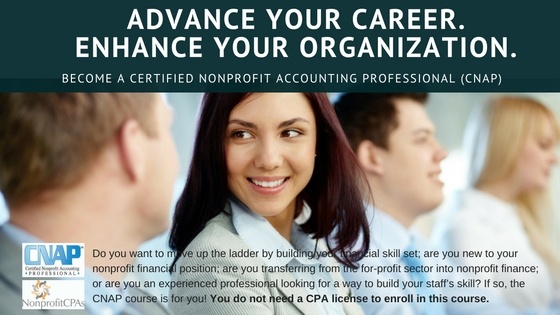 From the Zinner & Co. Blog and Newsroom