Tax Manager
Position: Tax Manager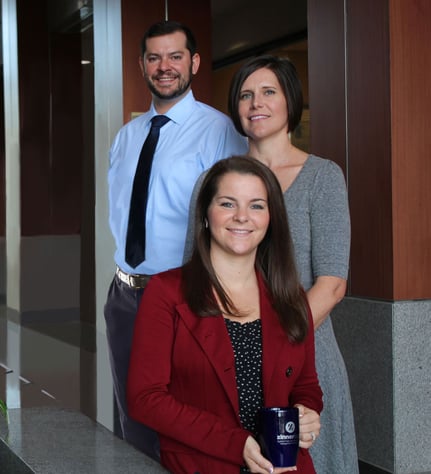 Posting Date: September, 2021
Employment: Full time
City: Cleveland - Beachwood, OH
Job Description
The Tax Manager is responsible for working collaboratively with clients, partners, and staff to provide comprehensive tax advisory and compliance services. They are also responsible for managing client relationships and working with the management team to continually improve firm processes, procedures, and staff development.
A flexible work schedule is available for this position which can be conducted on-site, remotely, or through a hybrid model.
ESSENTIAL FUNCTIONS
Review of various tax returns and related workpapers - corporate, partnership, trust, and individual
Tax research and review of tax research projects completed by staff
Manage and coordinate tax audits and notices
Work with partners and other team members to develop effective tax planning methodologies and comprehensive compliance solutions
Deepen relationships with clients and senior management team through proactive communications
Maintains contacts with peers, develops network of business contacts, meets with prospective clients, and cultivates referrals
Participates in recruiting, training, and mentoring of staff
Improve processes by developing or implementing best practices

QUALIFICATIONS
At least 7 years of experience in public accounting with a heavy emphasis on taxation

Active CPA license
Bachelor's degree in accounting or other related program.


COMPETENCIES
Demonstrated time management and organizational skills to meet client and tax compliance deadlines
Self-directed and self-motivated work ethic that contributes to the client service team by producing quality work with quick turnaround and attentive service
Works with an entrepreneurial approach to client service while building positive working relationships with clientele
Comfortable with preparing and presenting workshops, seminars and training sessions to both internal and external audiences
Our culture is rooted in client service; our spirit is philanthropic. We support our employees' humanitarian efforts and join together outside the office through participation in community events, charitable initiatives, and goodwill. We envision our ideal candidate as one who is the change agent that not only empowers our clients, but also the world.
Zinner & Co. is conveniently located in Beachwood, Ohio, off I-271 at the Chagrin Blvd. exit. We offer a competitive salary and benefits package, which include medical, dental, vision, disability, term life, and paid time off, along with many opportunities for professional development. Our open, bright and modern layout, comfortable collaboration areas, and technologically advanced office space will greet you each day.
For confidential consideration, please submit your resume and cover letter as one Word doc or PDF file below or include you LinkedIn bio: