Opportunity Begins at Zinner & Co.
Zinner & Co., named one of the Best Accounting Firms to Work For by Accounting Today magazine, has several outstanding opportunities for top-notch candidates to join our team. We are currently hiring: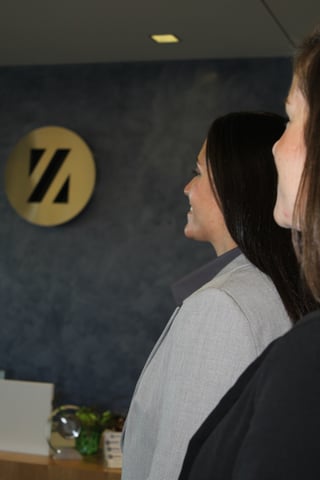 As a member of our team, you will enjoy a flexible position with an established firm and a dynamic culture. The successful candidate will strengthen their understanding of the flow of tax season, accounting principles, tax compliance, and the importance of developing and maintaining relationships through year-round client service.
You will join a growing team of CPAs who create solutions and strategies for clients, helping to build their business while adding depth to your career. You will also work with all levels of the firm, from the partner group to first-year associates. The candidate will also serve in a collaborative mentoring and training position for seasonal interns.

Our culture is rooted in client service; our spirit is philanthropic. We support our employees' humanitarian efforts and join together outside the office through participation in community events, charitable initiatives, and goodwill. We envision our ideal candidate as one who is the change agent that not only empowers our clients, but also the world.

You will strengthen your understanding of the accounting industry through our mentoring program, grow through our in-house talent development program and gain valuable industry insight by attending continuing education workshops. You will grow through peer-to-peer feedback and a training protocol that includes exposure to all areas of accounting and tax preparation.
Zinner & Co. is conveniently located in Beachwood, Ohio, off I-271 at the Chagrin Blvd. exit. We offer a competitive salary and benefits package with many opportunities for professional development. Our open, bright and modern layout, comfortable collaboration areas, and technologically advanced office space will greet you each day. Plus, the on-site cafeteria and fitness center, outdoor walking path, and free parking make Zinner & Co. a career destination firm.

Are you ready to gain more out of your internship?
We recruit from campuses across Northeastern Ohio to fill positions during tax season. Check back often for a listing of when we will be on your campus.

Our recruiters typically visit beginning in late August through early October.

In the meantime, explore our program and hear what some of our intern alumni have to say: Learn what sets the hands-on experience at Zinner & Co. apart.


---
What will working at Zinner & Co. mean for you?
You will be assigned to challenging work assignments. At Zinner & Co., we foster the use of client service teams to provide the highest quality and most cost effective services to our clients. Being a member of a client service team allows our staff to develop specialized areas of expertise in the specific areas that they enjoy.

You won't get lost in the shuffle. You will be part of a firm that is supportive of each and every one of its employees and fosters ample opportunity for growth throughout their careers. Whether it's an internship or a full-time position, Zinner & Co. plays a fundamental role in training and developing all members of the team and making sure their gained experience is aligned with their professional goals.

You will experience an open and collaborative work environment. You will work together with everyone from interns to Partners on a day-to-day basis. At Zinner & Co., we have created a culture that is enjoyable and rewarding for all employees. Inside our newly renovated office space is a motivating, friendly and dynamic working environment that is key to our success.
Your personal success will be championed. If you are a CPA candidate, Zinner & Co.'s CPA Success Program will equip you with the necessary resources, mentorship and accountability to help achieve your goal of becoming a CPA. Throughout your career, the firm's Educational Assistance Program will be available to help you continue to hone your technical skills and expertise.
You can help make a difference in the community. If you have a cause that's close to your heart, Zinner & Co. wants to help. We take special pride in supporting causes that are directly tied to the interests of our employees and our community. Whether it's through volunteer work or sponsoring local organizations, we never lose the local identity and personal relationships that are the foundation of our practice.
You can take advantage of everything Cleveland has to offer. The city has embarked upon a massive, multi-million dollar revitalization campaign to make sure Cleveland's future is as impressive as its storied past. We love our hometown – and we think you will too!