For not-for-profit organizations, fundraising is a way of life. It is vital part of fulfilling their mission and serving their constituency. Over the past few years, fundraising has changed appreciably and non-profits have been forced to find new/better/smarter ways of doing things.
What's Changed?
Fundraising in the modern age has changed and there are some important reasons why: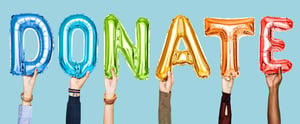 Generational differences – As millennials become a bigger part of the workforce and a driving force for philanthropy, so has the nature of giving. A greater percentage of millennials give to charities, but they are giving fewer dollars than baby boomers. Millennials are also statistically more likely to donate their time to causes they believe in.

Soliciting millennials for charitable donations is more challenging, due to the fact that they are "highly connected" and "highly digital." Millennials are more likely to give digitally, so it's critical for non-profits to have a strong online presence.

Millennials tend to be more cynical than their baby boomer counterparts and are more likely to research a charity's efficiency prior to giving.


Tax differences – The new Tax Cuts and Jobs Act (TCJA) represents the greatest change to the tax code in over 30 years. Under the new tax code, far fewer taxpayers are itemizing their deductions, and thus realizing the benefits of charitable deductions.

Prior to the change of the tax code, the maximum a taxpayer could deduct from their adjusted gross income was 50%. Under the new law, it has been increased to 60% which should incentivize wealthy taxpayers to increase their giving.


The Rise of Donor Advised Funds – In order to increase the effectiveness of their donation, many are turning to Donor Advised Funds (DAF) which allows donors to immediately deduct their contributions, but direct the disbursement of the funds over time. The downside of DAFs is they do not allow as much specificity as a directed donation. For example, a donor can direct their DAF to give funds to a particular charity, but they cannot specify that it support a specific event.


The Death of the Gala –The combination of giving to DAF - which can't be directed support specific events - and the increased popularity of online giving has made it increasingly difficult to hold major, large-scale fundraising events. Black tie affairs that were once a staple of charitable fundraising are increasingly difficult to pull off.
The nature of fundraising has changed and non-profits have been forced to get more creative with how they approach potential donors. In our next blog we'll look at ways not-for-profit organizations approach should approach fundraising in this "new age."