Depending on whether your organization is on a calendar or fiscal year, you may have just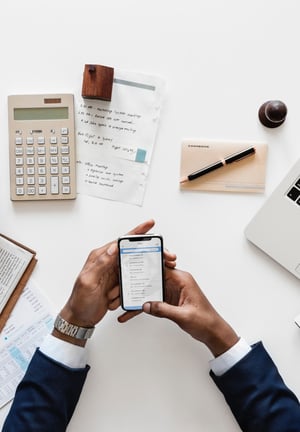 gone through a year-end close, or you're looking forward to one (using the phrase "looking forward to" very loosely.) Do you find the year-end closing process to be an arduous ordeal or a series of sure, predictable events? What if I told you could make year-end closings faster and easier?
Here are our 10 sure-fire tips for experiencing a faster, easier year-end close:
Shift mindsets – One of the most important ways to improve year-end closing is to change your mindset as well as those of your internal and external constituents. Year-end reporting, by its very nature, tends to be backward looking. Encourage the management team of your organization to take a more proactive approach to reporting. The use of dashboards and monitoring of Key Performance Indicators (KPIs) can shift thinking of performance monitoring as a "post mortem" to an active, organic, real-time process.
Communicate – One of the most valuable things you can do to improve (and speed up) the closing process is to improve communications with your constituents. Ask them for feedback on your year-end reporting. Are you providing the appropriate metrics at the appropriate time? Do you over-report on certain facets of operations while providing insufficient insights in particular "trouble spots?" Are there reporting items that are no longer needed and can be eliminated? Ask if there is any information currently not being reported that would helpful to receive. Your constituents can be one of your most valuable assets in continuously improving your processes and reporting.
Improve your monthly close process – One of the ways to streamline the year-end closing process is to engage in continuous improvement through all of your accounting activities. If errors are discovered the course of the year, they can be corrected at the month-end close rather than waiting to the end of the year. By improving month-end reports, you decrease the time it will take at the end of the year to reconcile accounts and make required adjustments.
Implement financial controls – Strictly implemented financial controls can reduce the time it takes to conduct year-end closing and audits. By implementing these controls, you reduce the need for broad testing of financial data and can focus your attention on specific trouble areas. Be sure to work with your auditors to ensure that you are correctly applying controls to your system.
Engage your accountant early (earlier) – Keeping an open line of communication with your audit team can definitely improve the speed and accuracy of your closing process. Having accountants understand where you are in your closing process will allow them to get you on their radar earlier. It will also help them to effectively communicate their needs (e.g. documentation, reports, etc.)
Use the tools – Accounting software isn't cheap. If your organization is making the investment in the tools, you should use them to their fullest extent. The majority of software users use less than 30% of the functionality in their accounting system. By using the built-in capabilities of your system such as the budgeting and budget vs. actual tools, it will make it easy to "tell the story" of your organization's performance in year-end reporting.
Assess risks – Not all areas of financial reporting carry the same weight or importance. Assess the areas that require the closest scrutiny and focus your analysis and reporting on these areas. This is where having open communication with your team can yield great dividends. You may be over-reporting particular facets of your organization's operations and under-reporting on the areas that keep people awake at night.
Document everything – When making adjustments and recording "unusual" accounting events, be sure to provide detailed, thorough documentation. This will make year-end closing and audits go much more smoothly and will decrease the amount time-to-close. Assuming that you will remember specific details at year-end is probably more than a little foolhardy.
Treat year-end reporting as a project – Treat your year-end closing process as a project. This means proper planning of milestones, identification of required resources and optimization of constraints ("bottlenecks".) Put together timelines, identify and assign tasks and follow-up on assigned tasks. Identify and label risks that jeopardize the critical path. Like any project, your year-end close should be time constrained and outcomes should be measurable.
Replace or re-implement your accounting system – Replacing or re-implementing your accounting system can be costly and not a lot of fun, but it may be the path of least resistance. If the policies, practices and procedures around your current system are inadequate and repeated attempts to improve them have failed, it may be prudent to just start over. It's easier to instill new habits than it is to break old, bad ones. If you do opt for this option, be sure to speak with your accountants and have them provide you with guidance around best practices.
Your year-end close doesn't have to be a long, arduous, stress-inducing affair. By following these tips you can reduce your time to close and improve your financial reporting. If you have questions about improving your year-end close or need help improving your processes, contact us, we'd love to help!