Audits are important. Investors, lenders, government agencies, potential buyers and - in the case of not-for-profit organizations, your donors - rely on audit reports to assess your organization. Audits can be long, arduous, headache-inducing ordeals…but they don't have to be. Proper preparation can go a long way towards simplifying the audit process.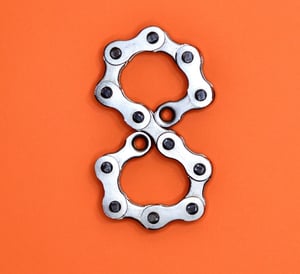 If you're anticipating an audit, here are 8 keys to help you prepare:
Create a schedule – By scheduling for the audit, and the activities leading up to it, you can ensure that vital work is completed on time and key individuals are available. The schedule should also include sufficient time for planning activities. Audits are usually an "all-hands" endeavor for the members of the accounting team, so make sure they plan their days accordingly and have the proper time allocated.


Assign responsibilities – To avoid being overwhelmed, it's important to delegate tasks. Assign responsibilities and clearly communicate deliverables and due dates.


Communicate with your auditor – Communication, in all phases of the audit, is critical. Prior to the audit you should contact your auditor and ask them to provide you with a checklist, detailing the materials they need. Be sure to ask about their process and anticipated timelines, including deadlines. Let them know how you wish to handle any open items that arise. Be sure to ask them if they have any preference on the format in which they would like materials provided.


Reconcile your accounts – Prior to the audit, make sure to close and reconcile all accounts including cash, AR, AP, expenses. This should also include all equity accounts. Ensure that all adjustments are well documented.


Document all issues – This is an intentionally broad catch-all. If there are any issues that arise that may impact the audit, make sure these are documented and communicated to the auditor. If there have been significant changes in the way you do business, be sure to document and communicate these to your auditor as well.


Perform a self-review – Review your financial statements and reports. Are they clear and concise? Are the statements reasonable? Stepping back and objectively reviewing your work can help you find and remediate many simple errors in advance. Be prepared to explain or defend your statements and understand detail behind line items. Be prepared to speak to how actual figures compare to budgets.


Prepare your data – Be sure that your data is well-organized and presented in a way that is easily understood. Again, speak with your auditor and ask them if they have a preference on how data is organized and presented.


Conduct an after-action review – An important facet of the audit process is learning and internalizing "lessons learned." Reading the auditor's report and management communication letter is a waste of time if you don't implement their recommendations. Create follow-up tasks to ensure that recommendations are implemented

, when appropriate,

and follow-through to make sure the changes "stick." Follow up with your auditor to verify that implemented changes meet their expectations.
An audit may not be fun, but it doesn't have to be a torturous experience. Proper planning and effective communication can go a long way towards having a smooth, uneventful audit. Do you have questions about how to prepare for an audit? Contact your Zinner Audit Professional today.