Back to school shoppers have the opportunity to pay a little bit less for purchases in early August.
Ohio's sales and use tax holiday begins at midnight on Aug. 3 and runs through Aug. 5 at 11:59 p.m.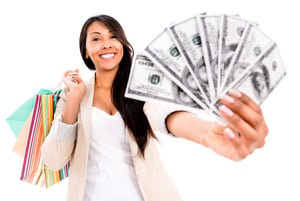 The state's legislature passed legislation in March to create a permanent sales tax holiday each year on the first Friday, Saturday and Sunday of August.
During the holiday, certain types of items are exempt from sales and use tax. Such items include clothing priced at $75 per item or less; school supplies priced at $20 per item or less; and school instructional materials priced at $20 per item or less.
There is no limit on the amount of the total purchase in a single transaction.
Items used in a trade or business are not exempt under the sales tax holiday.
The bill covers both in-store and online purchases made between Aug. 3 and Aug. 5.
Online purchases made during this time do not have to be reported on personal income tax returns for qualifying items.
To see a list of items qualifying items, please visit the Ohio Department of Taxation website.