The City of Cleveland wants to help businesses in the city, who were impacted by COVID-19.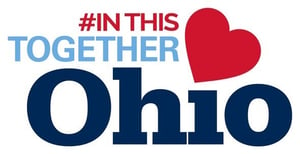 Until Jan. 1, 2021, the City of Cleveland is offering loans of up to $10,000 with 0 percent interest. Loan payments of $150 per month would begin on Jan. 1, 2021.
To be eligible, a business must have been operating on March 1, 2020 and is negatively suffering from the COVID-19 crisis. Operating Costs eligible for reimbursement include rent, payroll, utilities, inventory, marketing and other working capital needs.
Visit rethinkcleveland.org/news/city-of-cleveland-emergency-working-capital-loan-fund for more information.
Click here to download the application, which includes the list of items you will need to submit.
The application will be subject to credit review.
If you need any assistance Zinner & Co. is here to help!
Please reach out to a member of our service team or one of our recovery specialists. Laura Haines can be reached at lhaines@zinnerco.com or by calling 216-831-0733, ext. 177. You can email Richard Huszai at rhuszai@zinnerco.com or call him at 216-831-0733, ext. 104.