Ohioans should be on the lookout for signs of identity theft as they begin to receive their tax documents in the mail.
According to the Ohio Department of Job and Family Services, many Ohio taxpayers, including Gov. Mike DeWine, his wife Fran and Lt. Gov. John Hustead are learning their identities were stolen during the pandemic, as criminals fraudulently applied for unemployment benefits.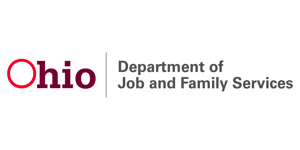 Any Ohio resident who receives unemployment benefits is issued an IRS-1099-G tax form so they can report this income on their taxes.
Unfortunately, some people have received this form despite the fact they did not file for unemployment benefits.
These individuals, a representative from ODJFS said, are likely the victims of identity theft.
ODJFS spokesman Tom Betti told Fox 8 the department has flagged 796,000 Pandemic Unemployment Assistance Claims for potential fraud out of 1.4 million PUA claims filed in the state last year.
The agency suppressed the mailing of 1099-G forms in 166,000 cases, but hundreds of thousands of forms are likely still going out to victims. He said 62,000 Ohioans had reported identity theft to the department by Feb. 1.
Anyone who believes they are the victim of identity theft should immediately report the theft to ODJFS.
Once ODJFS has the report, the agency will process it, conduct an investigation and, if necessary, issue a correction to the IRS. ODJFS will also issue a confirmation email with information about resources available to victims of identity theft.
Even though a person's identity has been stolen, they should still file their taxes. Tell your tax professional your identity was stolen so they can follow the tax-filing guidance regarding identity theft from both the IRS and the Ohio Department of Taxation.
There are many resources available for victims of identity theft to help protect their identities. ODJFS urges anybody who thinks they might be a victim of identity theft to take the appropriate action to protect themselves. They recommend using one of the following resources:

You can also review your credit report at

com

You can find Federal Trade Commission Resources at

gov
You can also find additional information here.
Zinner & Co. also offers a free ebook to learn how you can protect against identity theft.
If you have any questions on how a stolen identity may affect your taxes, please reach out to one of our tax professionals.