On May 28, Ohio Gov. Mike DeWine announced the Ohio Bureau of Workers' Compensation (BWC) will defer Ohio employers' premium installments this summer.
DeWine's announcement was to help businesses focus on the well-being and safety of their customers and employees.
Businesses will have the option to defer their monthly premium payments with no financial penalties in the months of June, July, and August.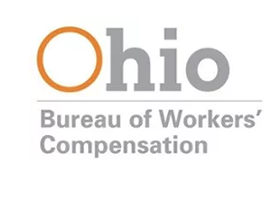 The BWC premiums will now be due on Sept. 1.
"By extending the premium due date, businesses can continue to focus on the safety and well-being of their employees and customers during this health pandemic," said DeWine.
This is the second payment deferral BWC has given to employers amid the ongoing COVID-19 pandemic. The deferral is designed to help employers focus financial resources on re-opening their businesses under the Responsible RestartOhio Plan.
Previously, the agency had deferred installments for March, April, and May until June 1.
According to the BWC, if employers are able to follow the normal installment payment scheduled due date, such payments may still be submitted. BWC will not lapse coverage or assess penalties for unpaid installments during this deferral period.