Unless you've been hiding under a rock, you've probably heard about the battle between the President and Congress over funding for a southern border wall. The government "shutdown" created by the impasse has created a lot of uncertainty about many government-provided services.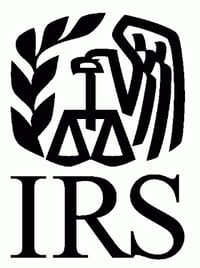 Under the current shutdown, all "non-vital" services have been suspended until a budget and funding have been passed by and signed, which includes many functions provided by the Internal Revenue Service (IRS.)
So how will this disruption of government services impact your individual and corporate tax returns and refunds? According to Russell Vought, Acting Director of the White House Office of Management and Budget, there will be no disruption to the processing of returns or the payment of tax refunds.
However, this does not mean that there won't be an impact to the level of service you receive from the IRS. For example, if you call the IRS's support line you will receive the following message: "Welcome to the IRS. Live telephone assistance is not available at this time. Normal operations will resume as soon as possible."
This may become a significant issue in a year that sees the largest change to the tax code in over 30 years. The IRS has announced that they will begin processing returns on January 28th, which is consistent with past years.
If you have any questions about the new tax laws, please contact your Zinner tax expert.