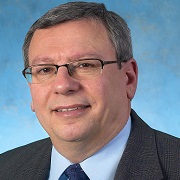 "SUCCESSION PLANNING REQUIRES THINKING ABOUT THE ENDGAME AND THE STRATEGIES NECESSARY FOR A WIN-WIN TRANSITION." - Gabe Adler


Download the entire article as featured in the December, 2015 Hall of Fame issue of Inside Business Magazine.


Gabe Adler, CPA, CGMA, Partner, has 36 years of experience in the public accounting field with a concentration in accounting, auditing, succession planning, tax, and mergers and acquisitions. Gabe's client base includes owners of family owned and small businesses, closely-held companies and professional service firms. Versatile among many industries, Gabe has also earned industry respect for his specialty service in the real estate industry, having counseled and advised countless real estate owners, managers, and developers to create their real estate tax strategies.