At Zinner, we regard ourselves as fortunate to have worked with several of the best multi-generational businesses in Northeast Ohio. It's always rewarding to see a highly successful business passed into the hands of a willing and able successor who continues to lead it.Whether you're transitioning ownership to the next generation in your family or selling the business outright, there are some common pitfalls you should avoid. The following are 7 of the most common pitfalls: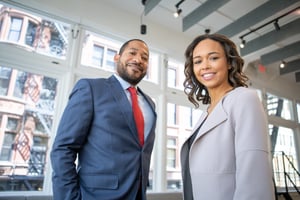 Failing to plan for succession – Good succession takes planning, and usually planning over the course of multiple years. You should try to identify your successor early and mentor and groom them over time. Proper succession planning should include timetables and milestones for specific succession activities.


Assuming Family will Want to Take Over - If your sons or daughters have no desire to work in the family business, trying to force them to accept the responsibility rarely works out. Ask the difficult questions. Don't assume that your children want to run the business.


Failing to Groom Your Successor – Don't assume that someone in your organization knows everything you do. Don't assume they know everything you know. These types of assumptions can put your successor in an untenable position. Construct a succession timeline, preferably one that is a year or longer in duration.


Failing to Correctly Value Your Company – Over-value your company and you could be putting the new owners at an operational disadvantage. Under-value, below market value, you could be hit with tax consequences as it could be looked at as a "gift" rather than a sale by the IRS.


Failing to Transition Your Brand – If your name is synonymous with your company's brand, and your name carries a lot of goodwill, it's critically important to develop the personal brand of your successor. Position him/her as a problem solver and vital component of your organization's achievement.


Failing to be transparent – Once you've developed a transition plan and started to execute on it, you should make sure to effectively communicate the plan to your staff and clients. Letting the rumor mill control the narrative can give your competition an opportunity to poach your best customers and employees.


Failing to engage expert help – Transitioning your business to new ownership can be challenging. Engaging an expert for important items like valuation, tax planning and cash-flow projections can more than pay for itself and help keep you on the straight and narrow.
Are you planning to sell or divest your company? Contact Zinner & Co. to learn how we can help you create a succession plan for your business.