These days, it feels like everyone is on social media. The numbers bear that out - 69% of the population is on at least one social media platform and if you eliminate senior citizens the percentage gets significantly higher. So how do you use the ubiquity of social media to grow your business or not-for-profit?
Implement best practices that can help you target (and sell) your ideal buyers via social media. The following are our top 9 keys to successful social media marketing: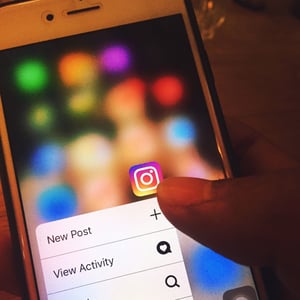 Know your buyer – One key to successful social media marketing is to know where your buyer hangs out online. To help with this, develop highly accurate buyer personas. Buyer personas are fictional representations of your ideal buyer that reflect the preferences and habits of your ideal buyer(s.) One of the best ways to learn this is to ask your current customers. With that knowledge, you can develop a presence on social media channels where your ideal buyers frequent and share content they prefer (e.g. older consumers tend to be Facebook users, while Gen Z tend to prefer Instagram)


Optimize your social media channels – The easiest way for your prospects to find you is to optimize your profile. This means adding the geographical area you serve as well as keyword-rich descriptions of what you do and the industries you serve. Your social channels should also reflect your company's brand and voice – make them visually appealing.

In addition to optimizing your channels for search, you should also make them visually appealing. The look of your social channels should be consistent with your company's brand image.


Share regularly – if you have a social media presence and you haven't posted in 9 months, it will look like you're out of business or just don't care. For this reason, you should develop and maintain a calendar of when/what you'll post on a regular basis to social media.


Tell, don't sell – Your social media account should be used for sharing educational, entertaining and informative posts. People want to be educated and helped, not sold. Only post promotional posts sparingly. Less than 10% of your posts should be directly sales related.


Put the social in social media – To be successful with social media marketing, you have to be social. Share posts published by your customers and suppliers. Respond to people who comment on your posts. Social media posts that read like they were generated by a computer aren't likely to garner much interest. Your social media posts shouldn't read like they were put through 7 rounds of approvals by a legal or regulatory compliance department.


Build a following – One of the ways you can make your social media marketing more successful is by cultivating a following. Ask your customers, suppliers and employees to follow your social media accounts. Follow industry thought leaders and interact with them regularly. Follow and share posts from accounts that you want to target. This encourages them to interact with you and follow you back.


Promote your channel – Place links to your social media on your website. Make it easy for others to share your content to social media by adding social share buttons to webpages. Place links to your social channels in your email signature.


Don't be defensive – In the event that someone shares a complaint via social media, don't ignore it or respond with an emotional tirade. Acknowledge the complaint; apologize for their experience, promise to look into it and follow up. A polite, thoughtful response will take a lot of the sting out of their complaint and will prevent the post from permanently damaging your brand.


Exercise caution – The internet is rife with examples of companies and individuals who committed faux pas on social media – from people posting to company channels when they thought they were posting to their own personal accounts; to flippant responses that left egg on a company's face. Remember, once you post it, it belongs to the internet. There is no "undo" button. You can delete a post, but by the time you get to it, it may be too late.


Social media can be a very powerful tool. Used properly, it can help you market to prospects and customers and expand your brand's reach. Have questions about social media marketing? We'd love to hear from you!