Zinner & Co. is deeply committed to developing the next generation of aspiring accountants. Each year, Zinner invests heavily to hire, train and mentor college interns. It's a way to give back to the industry and attract great prospective employees.
We frequently hear the following question - "Is accounting still a viable career choice for undergrads?"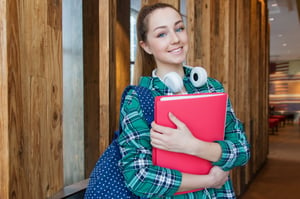 The simple answer is an emphatic YES. And, we wanted to share some of the reasons we view accounting as one of the best choices for students today:
Options abound – Accounting is a very diverse field and with this background, professionals can go into a wide variety of related fields. An accounting background prepares individuals with a strong analytical skillset applicable in a variety of fields and industries.


Competitive compensation – Graduating accounting majors are in demand. They are entering an industry with an extremely competitive job market, and compensation reflects that. Moreover, accounting roles stay competitive as one gains experience and seniority.


Potential for advancement – Accountants can follow a variety of paths into public or private accounting and can advance to ownership or C-suite positions. Those who enter the public accounting realm can advance through management and supervisory roles to become partners in accounting firms, or transition to private industry. Accountants that work for private companies can progress to management, controllership and treasurer or CFO roles. Some accountants change tact and go into operations or IT disciplines.


A Good Work Environment – Accountants, generally, work in clean, safe environments. In fact, accounting is perennially among the safest professions worldwide. Most accountants work regular hours, and other than tax and financial reporting seasons, most do not have to work holidays or weekends.


Challenges and rewards – One of the great things about the accounting profession is that no two days are exactly alike. You will face new and interesting challenges every day and will continually learn new things. Because tax laws and accounting rules change from year to year, there is always new knowledge to absorb. Best of all, you will have the opportunity to help businesses, individuals and not-for-profits succeed.


An Opportunity for Self-Employment – If your desire is to eventually start your own business, accounting can be a great way to go. You can start a business in tax preparation, consulting, systems implementation or independent auditing. You can make great money while having the freedom to set and keep your own schedule.
A career in accounting can be exciting and rewarding! Want to know more about our internship program? Visit the internship page on our website.