When movie theaters were forced to shut down in mid-March due to safety concerns related to the coronavirus pandemic, Atlas Cinemas Vice President Gabriel Saluan made a financially difficult decision to keep his managers on payroll.
While other theater chains were laying all of their employees off, Saluan saw an opportunity to reinvest in his theaters and he needed his managers to play a key role in reopening to the public.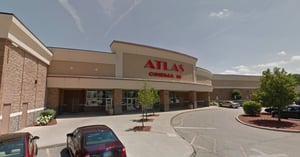 During the shutdown, all of Atlas' theaters underwent extensive deep cleaning – from the seats, armrests and cup holders, to the floors, restrooms and concessions. Additionally, the facilities also received a fresh coat of paint.
With all the work performed, Atlas reopened on June 10, much earlier than most of its competitors.
When customers returned to any of the six area Atlas Theaters, they noticed plastic shields at all terminals, and employees wearing masks and gloves.
Furthermore, each theater is deep cleaned after every showing.
"The customer response has been great," said Saluan. "We offer a safe outlet for people to get out of the house."
Those looking for entertainment have been able to enjoy a couple of Atlas Cinema specials.
For instance, reopening special tickets are on sale for $5 per ticket.
The most popular offer is to rent a theater for $50. For a limited time only, patrons can enjoy a private viewing with family and friends.
"The idea came from the success of drive-in theaters," Saluan said. "This has blown-up, getting coverage from all local media, social media and especially word of mouth. It's helped."
Since reopening in June, it has been challenging, as traffic has been down for a number of reasons including the fear of COVID-19, fear of civil unrest, daily politics and no content from the movie studios.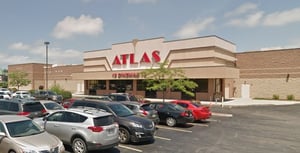 Atlas movie-goers have enjoyed a number of retro movies over the past weeks including hits such as Grease, the original Willy Wonka and the Chocolate Factory, the Fast and the Furious, The Lord of the Rings, Planes, Trains and Automobiles and Beverly Hills Cops.
The good news for movie-lovers is new films are slowly coming out.
Unhinged, starring Russel Crowe, is now showing, along with a couple of new, smaller films.
Despite the challenging business climate, Saluan is not ready to give up. He is driven to keep his chain sustainable – both now and in the future.
"We've been around for 48 years," he said. "People want to get out of the house and that's what we've provided for 48 years."
Atlas Cinemas operate the following movie theaters:
Diamond 16 in Mentor
Eastgate 10 in Mayfield
Great Lakes Stadium 16 in Mentor
Lakeshore 7 in Euclid
Midway Mall 8 in Elyria
Shaker Square 6 in Cleveland
Learn more about Atlas Cinemas promotions and to see show times.