While some people struggled trying to figure out what to do while stuck at home due to Ohio's "Stay at Home" order, Eileen Saffran was busy starting a new business, MTN Strategies.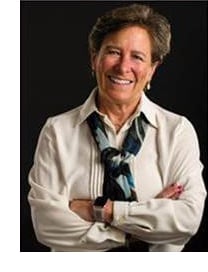 The founder and former CEO of The Gathering Place, Saffran retired in 2019 after 20 years with the non-profit organization.
In her final years at The Gathering Place, she knew it was time to move on, as the organization was in good hands and was in a great financial position. Saffran wanted to find a new purpose. She was grateful for her Gathering Place community, but it was time for a new challenge.
Instead of sitting back and enjoying retirement, she wanted to help other non-profits make an impact in the community. In her heart, she knew she was not ready to retire, but ready to take more than 40-years of non-profit experience and help others.
Shortly after returning from a vacation to Australia, she was ready to begin the next phase of her life, but her plans were altered when the coronavirus pandemic hit Ohio and the state went into a lockdown.
Saffran took the time given to her and spent it preparing MTN so she could hit the ground running once the state re-opened. She focused on creating her website and worked on a number of different things.
Now, she is ready to help non-profits move the needle.
"I'm looking to help do a number of things including take projects online and solve pain points," said Saffran.
Among the areas where she can help non-profits is by conducting an organizational scan, board recruitment and engagement, staff growth and leadership, revenue generation/fundraising, fiscal management and how to start and sustain a non-profit.
She cautioned those thinking about starting up a non-profit to do your homework.
"There are a lot of unknowns right now and starting a non-profit requires stability. Now is a good time to do your research," she said.
Saffran also said healthy non-profits should be able to bounce back from the pandemic. Those who were already struggling, may have a more challenging time coming back.