Zinner & Co. is pleased to sponsor and support our long-time client, The Cleveland Play House, and their 20th Annual Festival of Trees.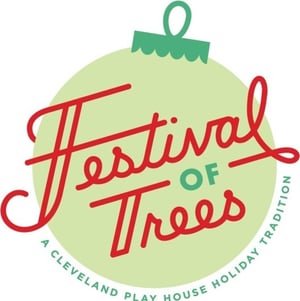 The Festival is located in the Allen Theatre Lobby and features over 30 holiday trees decorated and sponsored by leading artists, designers and community organizations. In addition to the tree displays, the festival will feature live choral performances and free photos with Santa.
"We're very pleased to be sponsor this wonderful event for 2019." stated Susan Krantz, Partner at Zinner & Co., "We've seen the great work that the Cleveland Play House does in our community and we're happy to support this great seasonal tradition."
This year, the Zinner & Co. sponsored tree was beautifully designed by the Rocky River Public Library and Cowan Pottery Museum Associates.
The Festival of Trees is free and open to the public, and is quickly becoming a favorite holiday tradition for many Northeast Ohio families. The Festival of Trees runs from Nov. 23 through Dec. 23. For more information, such as the schedule of events, please visit www.clevelandplayhouse.com/visit/festival-of-trees.