Zinner & Co. is pleased to sponsor and support Cleveland Play House's production of "Into the Breeches!" which runs September 14th through October 6th, 2019.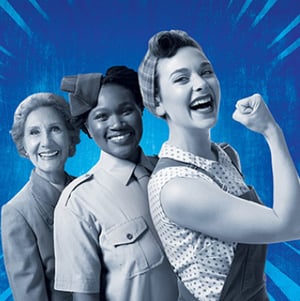 Set in World War 2, "Into the Breeches!" is the story of a group of inspired women who must fight to keep the theater alive during the war, while the men fight overseas. This hilarious and moving play promotes a strong message of female empowerment, as the women step up to keep the home fires burning.
The play has been well received around the country and was written by famous playwright, and Cleveland's own, George Brant and directed by CPH Artistic Director Laura Kepley. It's inspired by real events in Cleveland Play House's own 104 year history. It runs from September 14th through October 6th at the Allen Theatre.
Be sure to check out this exciting theatrical experience! Tickets range from $25-$97 and can be purchased by phone at 216.241.6000 or online by clicking here.