Zinner & Co. was pleased to sponsor the 27th Annual Epilepsy Association Gala on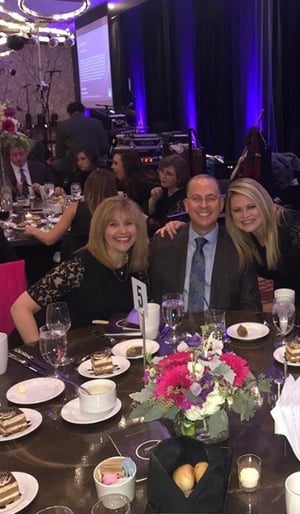 Friday, November 9, 2018. This year's event was held at The Westin Cleveland Downtown and featured a night of entertainment that benefited the Epilepsy Association and the important work they do relating to epilepsy research and treatment.
Zinner's support of the Epilepsy Association is part of the firm's commitment to give back to the communities we serve. Zinner & Co. was represented at the event by Partner Sue Krantz and her husband Jonathon Krantz.
The Epilepsy Association's Mission:
To serve children, adults, and families in Northeast Ohio impacted by epilepsy; to raise awareness in the community, provide education, advocacy, and direct services that lead to an increased understanding of the disorder and better management of the condition; for affected individuals to build resilience, personal fulfillment, independence, and the ability to contribute meaningfully to the community.
Would you like more information on the Epilepsy Association? For details on the services and resources they offer, please visit www.epilepsyinfo.org.