Since April, Zinner & Co. staff members have held weekly Zoom meetings.
As part of the discussion, staff members talked about the "silver linings" that they have found during the COVID-19 pandemic.
Here are a few of the notable positive actions and thoughts to come out of these discussions:
Tax Senior Accountant Eric James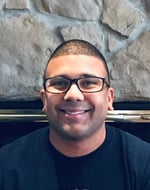 While the silver lining James discovered may seem simple, it helps to reinforce the goodness of the human spirit.
"I realized people care about each other more than you might think," he said. "In a world where people usually seem to care only about themselves, people have stepped up to help each other out."
While the media has largely focused on sensationalist reporting in an attempt to scare viewers, they have reported on some positive stories.
For James, examples such as nurses and doctors from throughout the U.S., including Cleveland, heading to the epicenter of America's COVID-19 pandemic to provide help to fellow medical workers was heartwarming. These brave men and women were willing to potentially sacrifice their health to provide relief to overworked, emotionally overwhelmed and physically exhausted medical providers.
Other examples of kindness and caring he cited were the effort made by schools and the community to feed children and their families.
"It is refreshing to see this kind of stuff happening and it has been a silver lining for me," he added.
Accounting and Tax Staff Accountant Brandon Welsandt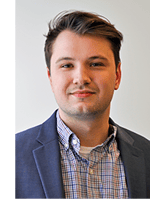 Welsandt found it refreshing how society seemed to gain a new appreciation for those who hold lower positions or perform what some may consider menial jobs.
By April, when store shelves were looking bare, the media began to focus on the work being done by truck drivers, cashiers, those who stock shelves, etc. Once taken for granted, their work was deemed essential and their efforts played a huge role in providing people with the opportunity to purchase the necessary essentials they needed to survive the "Stay at Home" order.
"I think this pandemic has highlighted how important everyone is in their work and how we can't do anything of this without each other," he said. "It's easy to get caught up in day to day life and not realize that it takes every one of us to keep things functioning properly, so everyone can have an opportunity at a good life."
Audit & Assurance Manager Chris Valponi, CPA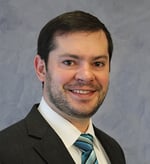 For Valponi, the "Stay at Home" order gave him and his fiancee Kelly the opportunity to experiment with cooking different kinds of food.
"We have become creative and resourceful cooks," he said. "Instead of going out and buying more ingredients, we've been figuring out ways to use up those odd items that have been in the back of the cabinets and bottom of the freezer.
"When we finally got to that can of SPAM, we knew we were making progress," Valponi added.
Some of their favorite dishes have included hearts of palm dip, soft shell crabs and crème brulee.
"We took advantage of a feature on several websites where you can type in one ingredient and the website will produce several recipes containing or featuring that ingredient," he said.
They also used this time to try different recipes. While they found many of those new recipes online, they also rediscovered some family recipes as well for meatloaf and both Manhattan and New England clam chowder.
By choosing to become creative and resourceful cooks during this time, they have been able to create additional room in their cabinets and freezers for more of their normal food items and ingredients once things return to normal.
"While it has been fun to experiment, we look forward to going back out to restaurants to rely on their cooking skills for anything out of the ordinary," Valponi said.
For those wondering, they are still trying to figure out what to do with the SPAM.