Zinner & Co. is pleased to sponsor and support our long-time client, The Cleveland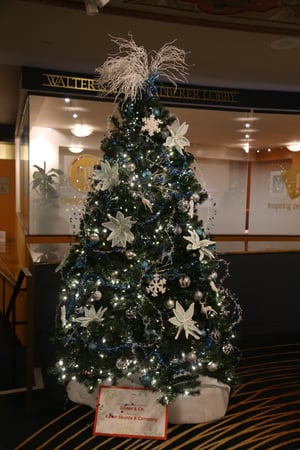 Play House, and their 2018 Festival of Trees. This year's event marks the 19th consecutive year that The Cleveland Play House has hosted its Festival of Trees.
The Festival is located in the Allen Theatre Lobby and features over 30 holiday trees decorated and sponsored by leading artists, designers and community organizations. In addition to the tree displays, the festival will feature live choral performances and free photos with Santa.

The Festival of Trees is Free and open to the public, and is quickly becoming a favorite holiday tradition for many Northeast Ohio families. The Festival of Trees runs now through December 23rd. For more information, such as the schedule of events, please visit www.clevelandplayhouse.com/visit/festival-of-trees.