Zinner & Co. Blog and Newsroom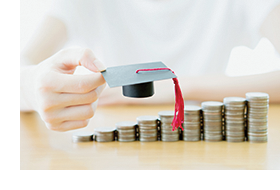 High school and elementary school tuition can now be paid through a 529 savings plan.
For many families, use of Section 529 plans or "Qualified Tuition Programs" for college tuition planning has provided a great way to exempt the growth of a dedicated asset account when used for qualified education expenses.
The 2017 Tax Cut and Jobs Act made changes to this tool to allow for up to $10,000 in annual expenses for tuition with enrollment or attendance at a qualified elementary or secondary public, private or religious school.
Read More
Topics: education, 529 plan, Tax Cuts and Jobs Act of 2017